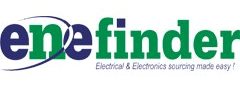 Cost-Effective Brand Promotion, globally
The ENEFINDER (www.enefinder.com) is the first product developed and launched by our team at Vasudha IT Solutions Pvt. Ltd, in January 2010. ENEFINDER is a unique B2B portal for Promotion of brands and products as well as services in the field of industrial Electrical, Electronics and Automation.
It is fully equipped with all basic features required for any B2B portal. The product offers "free membership" and "free products upload", this allows you to contact the suppliers directly, upload vacancies/jobs, upload technical articles and also any RFQs or tenders.
Premium Membership offers additional benefits to members for still better use of this portal for their business promotion.
A member can upload any number of products with photographs, and also services with details, according to his membership status.
We have some exclusive features unparalleled elsewhere on our competition portals. There is a separate section for Dealers/Agents for the ease of buyers to find relevant product dealers. The ENEFINDER also gives you the feature of comparison of products on technical and commercial parameter, for you to decide quickly. A true Business networking platform is also available for members, which is not available elsewhere. Similarly a section for 'Excess/Surplus Inventory' is equally unique feature of ENEFINDER.
ENEFINDER is an excellent platform for all people related to Energy and Power industry. For more details, please visit www.enefinder.com.
VISIT OUR WEBSITE